We're delighted to reveal details of a brand new text art installation, which has been specially produced for our 2019 festival by local artist Sam Edward and students from Kenilworth School.
You can say a lot in ten words: an idea expressed, a feeling conveyed, a picture painted of a particular moment or place. Earlier this year, we asked students from Kenilworth School to write their own ten word stories, on the theme of 'Being Human'. Over 100 students submitted work, ranging from moving personal reflections to razor-sharp comments on global affairs.
We're delighted an announce that, as part of our 2019 festival, these stories will be presented to the public via a pop-up installation in Abbey Fields. Using a bespoke steel frame and lettering produced by artist Sam Edward, stories will be displayed on a rotating basis for the duration of the festival.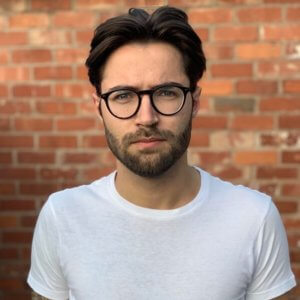 Sam Edward, who is a Public Text Artist based in Kenilworth and whose work is inspired by inclusivity and community engagement, says the installation 'aims to broadcast the views and opinions of young community members in a tactile medium. This piece proudly juxtaposes the online world young people are often immersed in. By using physical materials, words are given a gravity that is unachievable in a digital, scrolling society.'
It's a striking, thought-provoking installation, which encourages us to see the world in new ways. Do pay it a visit. And tell us: what's your ten word story?
– – –
Being Human will be installed at the top of Abbey Fields, near the junction of Forrest Road and Abbey End. This is a temporary installation and permission has been granted from Historic England, who oversee the preservation of Abbey Fields.