We're very proud to be able to bring together some of our favourite authors and campaigners this year, for a series of talks, readings and panel discussions. The centrepiece is our 'Talking Shop': a full weekend of events all held in one venue on 21st / 22nd September. You can buy tickets for individual events below, or purchase a full weekend pass, for a bargain price of £35 (£27.50 for concessions), here. We've also got two separate events showcasing a multi-million selling author and one of the world's greatest publishing houses. Find out more below.
Talking Shop: A Weekend of Talks, Readings & Discussion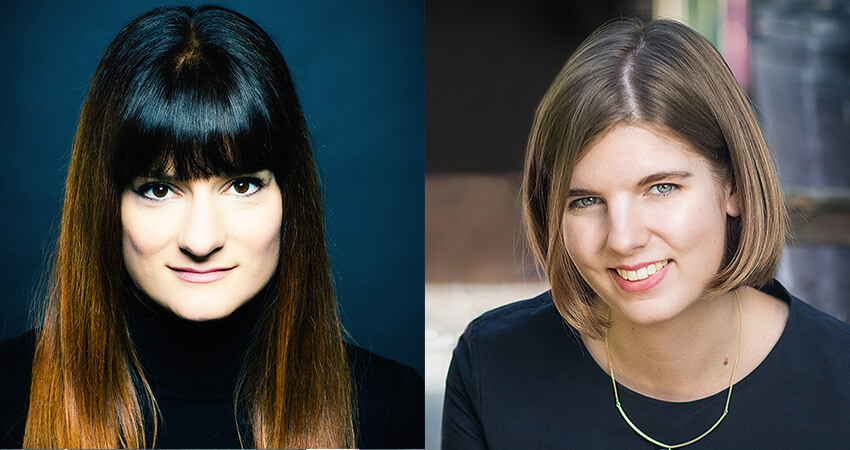 Caroline Lea + Elizabeth Macneal in conversation
Date: Saturday 21st September
Start time: 12pm
Event chair: Lucy Scholes
Two of the UK's most exciting new voices in fiction join us to speak about their debut novels, both of which are gripping works of historical fiction. Elizabeth Macneal's first novel, The Doll Factory, is a story of art, obsession and possession set in Victorian London. The Doll Factory was a Sunday Times top 10 best-seller and has been featured on both BBC Radio 2 and BBC Radio 4. Warwickshire-based author Caroline Lea's debut, The Glass Woman, was published in February 2019. Described by The Times as 'a fantastic, atmospheric debut', The Glass Woman is set in 17th century Iceland, and is a rich and captivating tale of superstition and salvation, love and fear – for fans of The Binding, The Miniaturist and The Silent Companions.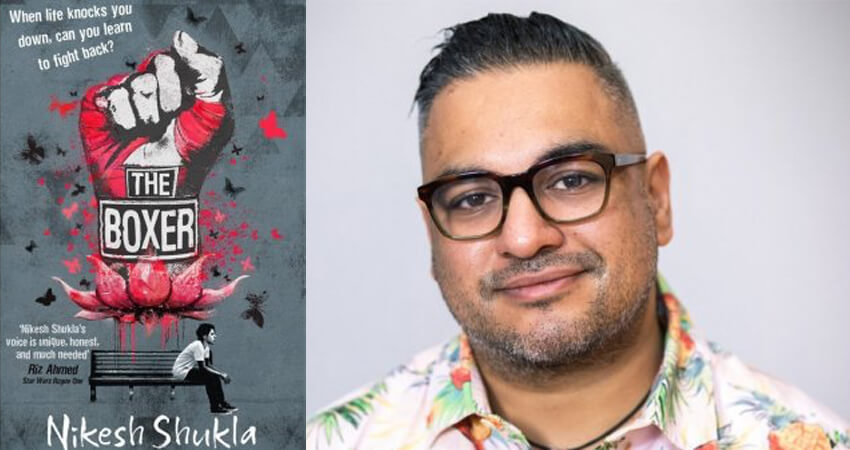 Nikesh Shukla: The Boxer
Date: Saturday 21st September
Start time: 1.45pm
Event chair: TBC
As a novelist, non-fiction writer, screenwriter, editor, and tireless campaigner for improving diversity in publishing, Nikesh Shukla is undoubtedly one of the most important figures in British literature today. We're delighted that he'll be joining us to talk about his brilliant new YA novel, The Boxer – a gripping and powerful story about friendship, radicalisation and injustice.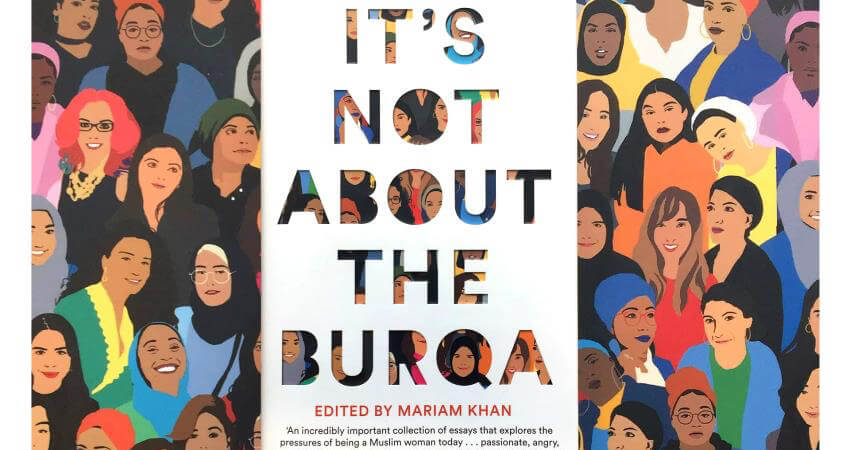 Mariam Khan presents: It's Not About the Burqa
Date: Saturday 21st September
Start time: 3.30pm
What does it mean, exactly, to be a Muslim woman in the West today? According to the media, it's all about the burqa. In a landmark anthology published by Picador earlier this year, seventeen Muslim women decided to change the narrative, writing frankly and engagingly about the hijab and wavering faith, about love and divorce, about feminism, queer identity, sex, and the twin threats of a disapproving community and a racist country. It's an extraordinary, important book, and we're honoured that the anthology's editor, Mariam Khan, as well as three contributing authors, will be joining us to speak about the project and their work.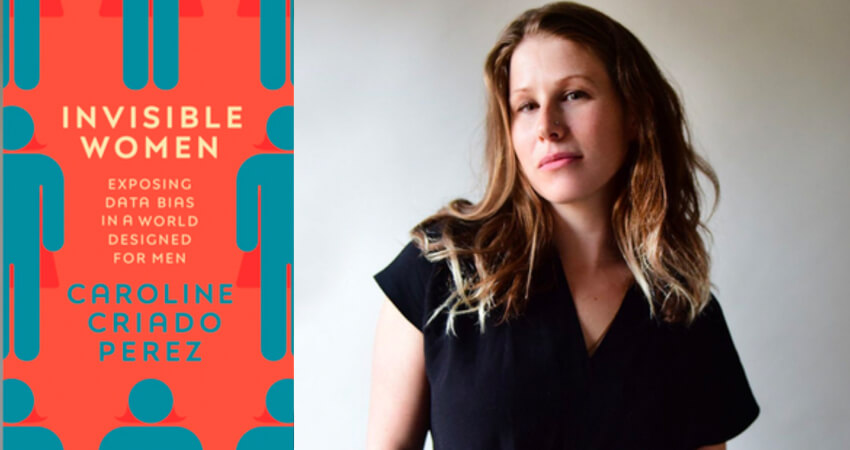 Caroline Criado Perez:  Invisible Women
Date: Saturday 21st September
Start time: 5.15pm
Event chair: Lucy Scholes
Caroline Criado Perez is a writer, broadcaster, and an award-winning feminist campaigner. Her most notable campaigns have included getting a woman on Bank of England banknotes, forcing Twitter to revise its procedures for dealing with abuse and successfully campaigning for a statue of suffragist Millicent Fawcett to be erected in Parliament Square. We're honoured that Caroline will be joining us to speak about her brilliant new book, Invisible Women, which explores the shocking gender bias that affects our everyday lives.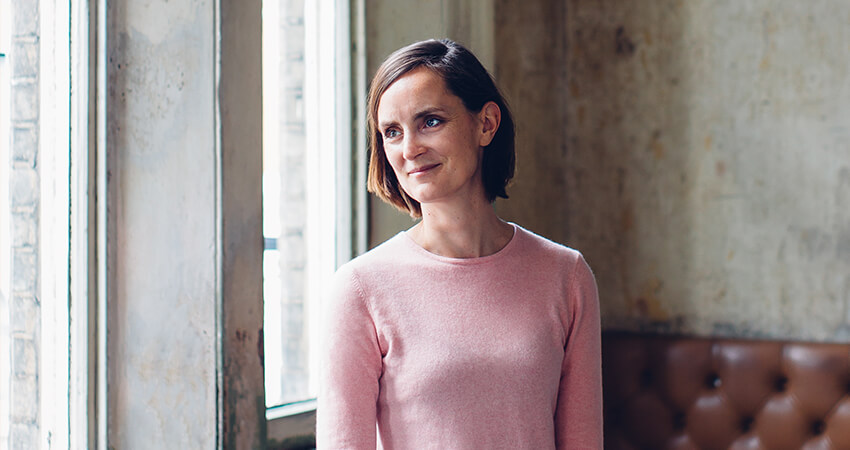 Amelia Gentleman: The Windrush Betrayal
Date: Saturday 21st September
Start time: 7.15pm
Last year, it emerged that thousands of people had been wrongly classified as illegal immigrants; some of them were deported, others lost their homes and their jobs. What united them was that they had all arrived in the UK from the Commonwealth as children in the 1950s and 1960s. The 'Windrush Scandal', as it became known, revealed some deeply disturbing truths about modern Britain, and its exposure had a profound impact on British politics. We are honoured to be able to welcome multi-award-winning journalist Amelia Gentleman, whose tenacious investigative and campaigning efforts thrust the scandal into the public domain, to tell the story of 'The Windrush Betrayal'. Amelia will be speaking about the political and historical context of the scandal, sharing individual stories of those caught up in it, and reflecting on what it felt like to be working as a journalist, trying to understand why law-abiding elderly people were being deported, detained and made homeless by government policies.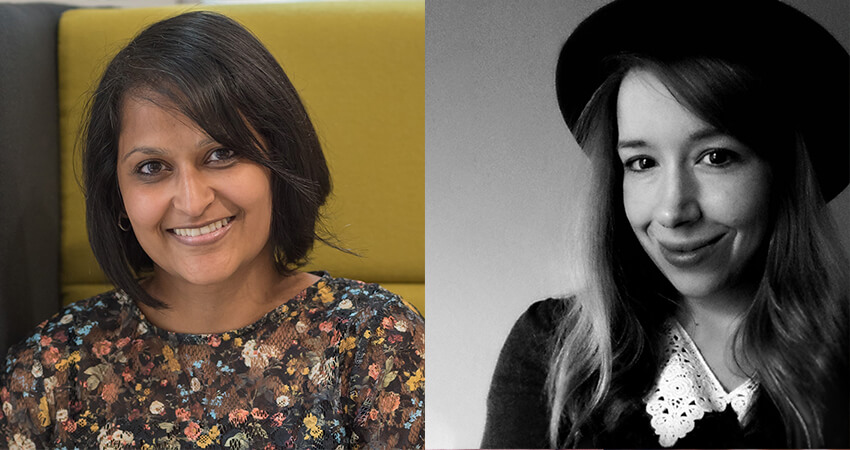 Children's Publishing in the Spotlight
Date: Sunday 22nd September
Start time: 12pm
Event chair: Tamsin Rosewell
What are the challenges and opportunities in children's book publishing today? This panel discussion brings together an author (Serena Patel), an illustrator (Jane McGuinness), a publisher (Bella Pearson) and a bookseller (Tamsin Rosewell) to find out!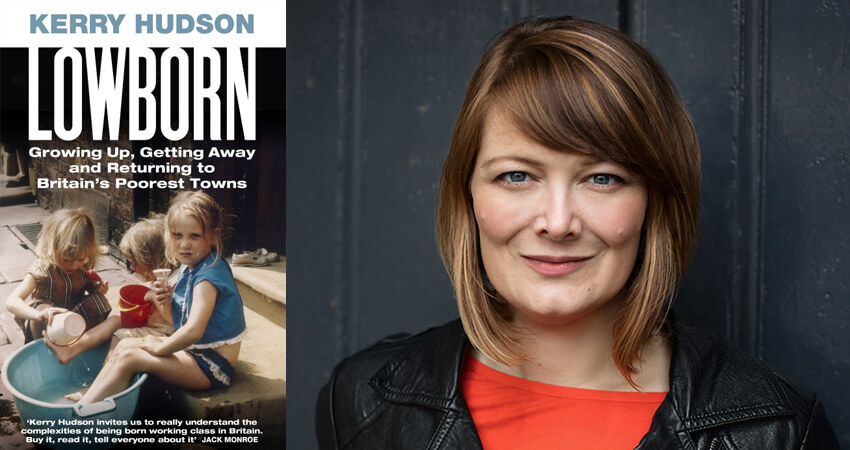 Kerry Hudson: Lowborn
Date: Sunday 22nd September
Start time: 2pm
Event chair: TBC
Kerry Hudson is an award-winning novelist, who also writes for Grazia, Guardian Review and the Metro newspaper. It's a privilege to welcome Kerry to our festival to speak about her latest book, Lowborn, which was published in 2019. Lauded by The Guardian as 'one of the most important books of the year', Lowborn is a book about 'growing up, getting away and returning to Britain's poorest towns'.  Kerry is proudly working class but she was never proudly poor. The poverty she grew up in was all-encompassing, grinding and often dehumanising. Lowborn is Kerry's exploration of where she came from, and also a powerful, personal agenda-changing study of poverty in today's Britain. By revisiting the towns she grew up in, Kerry tries to discover what being poor really means in Britain today and whether anything has changed. 
#MeToo in Fiction: Candice Carty-Williams and Rosie Price in conversation
Date: Sunday 22nd September
Start time: 4pm
We're thrilled to bring together two distinctive and vital new voices in fiction, whose debut novels both explore modern love and resonate deeply with the recent #MeToo movement. Rosie Price was chosen as an Observer Hottest-Tipped Debut Novelist of 2019, and her astonishing debut novel, What Red Was, has received widespread acclaim since its publication earlier this year. Described by Elle as 'an unforgettable read', What Red Was is a startling and sophisticated novel of modern love, sexual violence and toxic inheritance. Candice Carty-Williams' debut novel, Queenie, was published by Orion in April 2019. A Sunday Times best-seller, Queenie is a timely, brilliant novel of humour, heartbreak and identity, and features 'one of the funniest, most winning heroines who have hit books in about a decade' (The Stylist).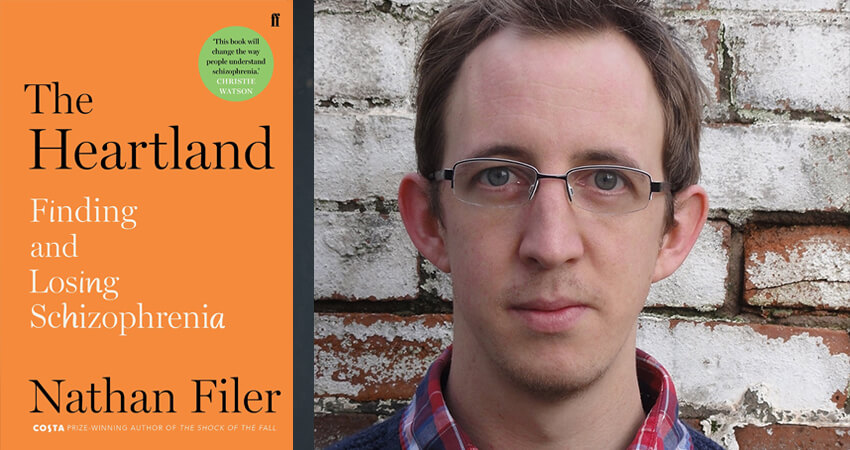 Nathan Filer: The Heartland
Date: Sunday 22nd September
Start time: 6pm
Event chair: TBC
Schizophrenia: whether it's the associations it conjures or the people it brings to mind, it is a word we all have a view on. How we perceive it – and how we treat people living with it – is at the core of how we understand mental health. But what do we really know? How much time do we spend listening? Do we truly comprehend this complex and often contradictory diagnosis? We're delighted to be joined by Nathan Filer, mental health nurse and award-winning author of the international bestseller The Shock of The Fall, to talk about his latest book. The Heartland debunks myths, challenges assumptions and offers fresh insight into what it means to be mad. And what it means to be human.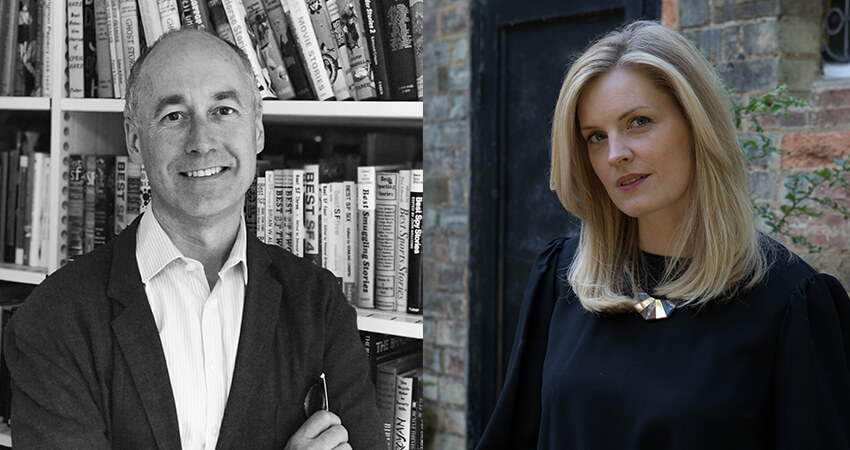 Faber At 90: Toby Faber + Claire McGlasson
Date: Wednesday 25th September
Venue: Kenilworth Library
Start time: 6.30pm

This year, Faber & Faber celebrates its 90th anniversary. One of the world's great publishing houses, Faber has been a home to the likes of TS Eliot, Sylvia Plath, Samuel Beckett, William Golding and many, many more distinguished poets, playwrights and novelists (its backlist features books by no fewer than 13 Nobel Laureates and seven Booker Prize-winners). For this special event, we've invited Toby Faber, former managing director of Faber and grandson of founder Geoffrey Faber, to speak about the untold stories behind some of the greatest literature of the twentieth century – from Eliot's magnificent reading reports to Samuel Beckett on swearing and censorship; from the rejection of George Orwell's Animal Farm to Philip Larkin's reluctance to attend poetry readings ('people's imaginary picture of you is always so much more flattering than the reality'). Toby will also be joined by writer and broadcaster Claire McGlasson, whose debut novel The Rapture was published by Faber this year.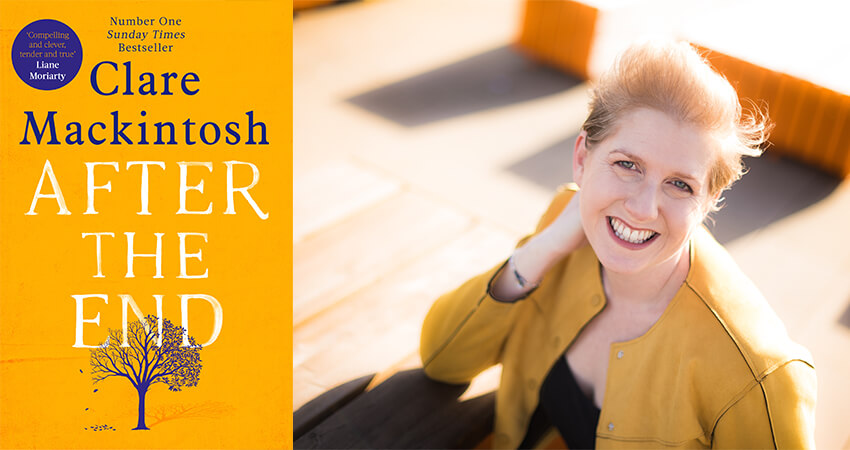 Clare Mackintosh: After the End
Category: Talks + Readings
Venue: Kenilworth Library
Start time: 6.30pm

Clare Mackintosh is a multi-award-winning novelist, whose books have sold over 2 million copies worldwide. Her debut novel, I Let You Go, was a Sunday Times best-seller and won the Theakston Old Peculiar Crime Novel of the Year award in 2016. Follow up novels I See You and Let Me Life were also number one bestsellers. All three books were selected for the Richard & Judy Book Club. We're delighted that Clare will be joining us to talk about her latest book, After the End, which was published in June. Powerful, deeply moving and ultimately full of hope, After the End is an extraordinary novel, and it's no surprise that it has received widespread critical acclaim since its publication.