Hey there, it's been a while! As spring blooms around us, we thought we'd check in and share a couple of updates ahead of our first line-up announcement (more on that below).
Worthy Winners
It's official: we can now refer to ourselves as an 'award-winning' arts festival! We were very happy to have been named Community and Cultural Group of the Year in the local chamber of trade awards, The Worthies, at a lovely ceremony last week. The photo above is of one of our directors, Liz, collecting our award. Thank you to everyone who nominated and voted for us – we really appreciate it.
Chatting Culture, High Streets and Cov2021
Earlier this year, our artistic director Lewis was invited to speak about the festival at the annual Warwickshire Towns Network conference. Lewis sat on a panel alongside Martin Sutherland, CEO of Coventry City of Culture 2021, and the leader of Warwickshire County Council, Izzy Secombe (quite distinguished company!), and the trio discussed the role of arts and culture in building thriving local communities and high streets. It sounds like Cov2021 will be a huge opportunity for the whole region – we'll certainly be doing all we can to contribute and to make sure that Kenilworth is represented.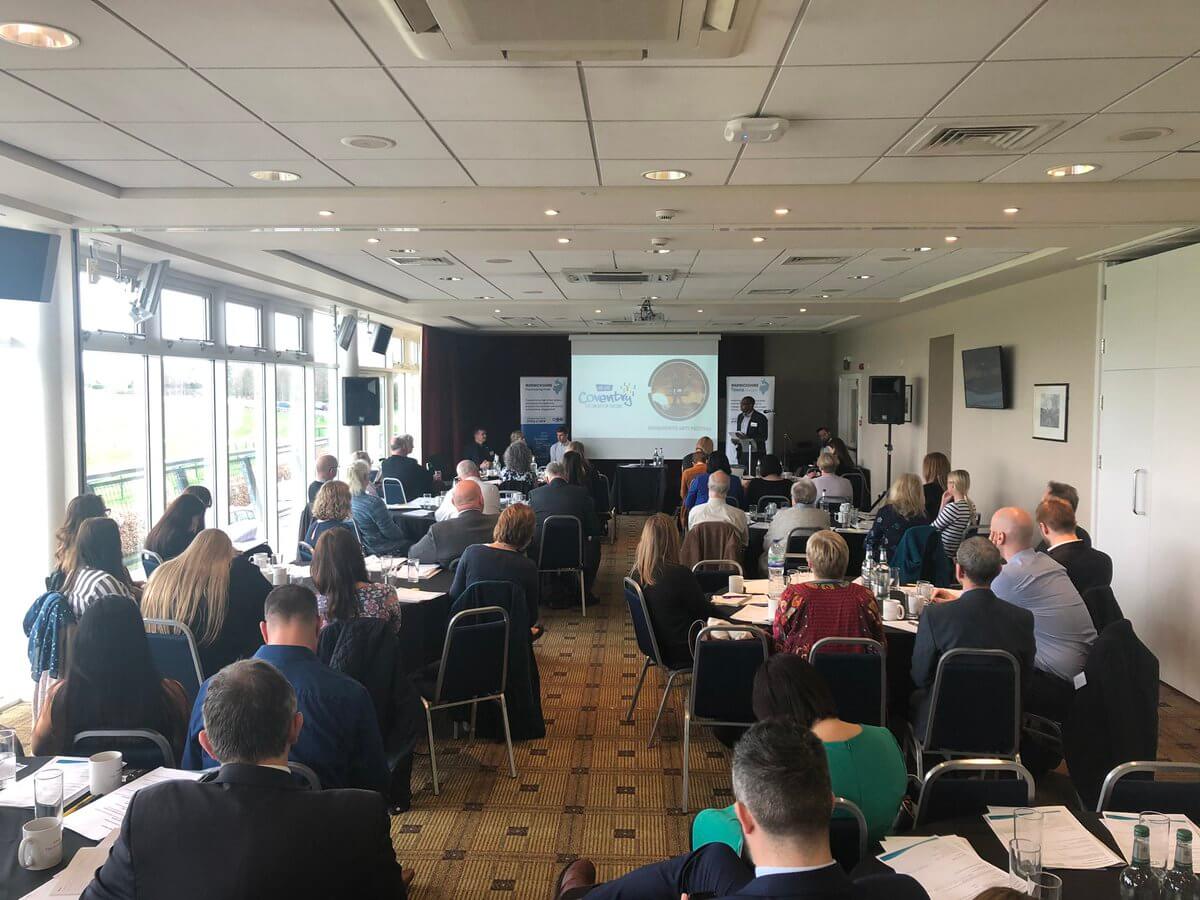 New Releases from Former Festival Guests
2019 has been a fantastic year for music so far, and it's been brilliant to see new releases from multiple acts who have graced us with their presence in previous years. There have been new albums from William the Conqueror, Erland Cooper and Siobhan Wilson, plus an extremely timely new single from the wonderful Rachel Sermanni. Do check them out if you'd like some new weekend listening!
Line Up Announcement Coming Soon!
We've been busy behind the scenes making plans for our 2019 festival, which will be taking place from 19th – 28th September. Things are shaping up very nicely indeed. We'll be making our first line-up announcement in mid-June. Slightly later than previous years, we know, but hopefully worth the wait. Keep an eye on our Facebook event page for more info.
Call to get involved
We're very proud to work with lots of local organisations, and as we prepare for this year's festival, we'd love to welcome new partners as we continue to grow. There are a variety of sponsorship packages available, for all budgets. If you're interested in finding out more, please drop us a note at info [at] kenilworthartsfestival.co.uk.
We'll also be sharing news of opportunities for artists shortly.