It's an immense privilege to be able to welcome some incredible musicians from around the world to our festival this year, for a series of intimate concerts in different venues around the town. With artists coming from France, Poland, Ireland, New Zealand and Belgium, our music programme features two UK premiere performances and a one-off UK show, and showcases some of the most innovative and original contemporary musicians and lyricists touring today. Find out more about the events below, and check out our 2019 playlist at the bottom of this page.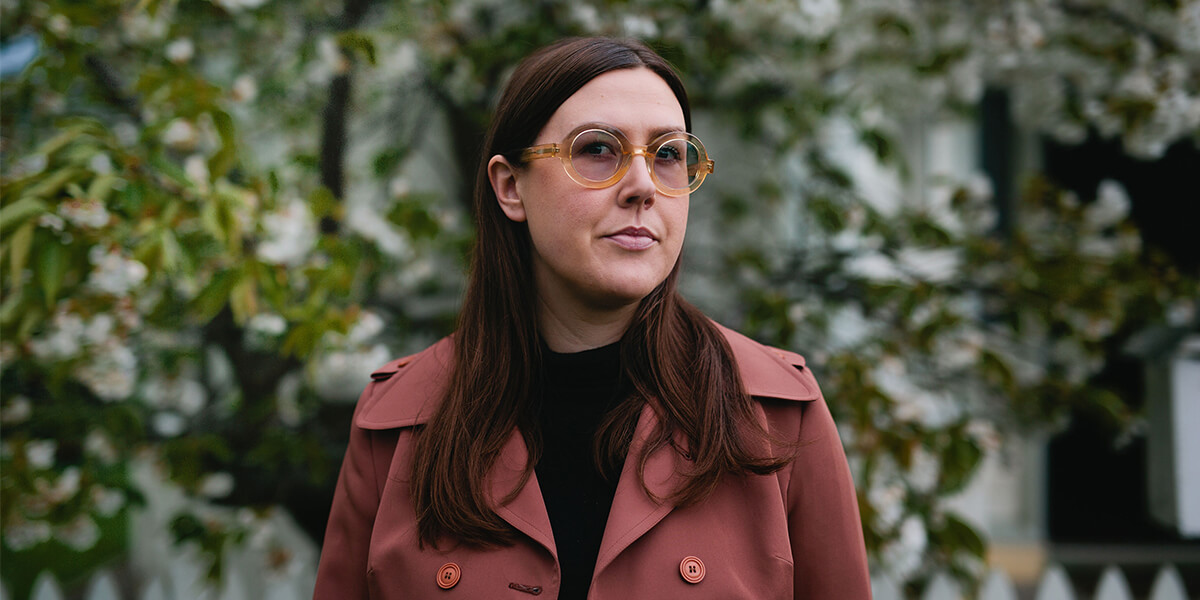 Nadia Reid + support
Date: Thursday 19th September
Venue: St. Nicholas' Church
Start time: 8pm

It's a huge honour to be able to welcome one of our favourite singer-songwriters, Nadia Reid, to open this year's festival. Hailing from New Zealand, Nadia has earned global acclaim off the back of two critically acclaimed albums: Listen to Formation, Look For the Signs (2015), and Preservation, which was named #2 in Mojo's 'Album of the Year' list in 2017. Nadia has played at respected venues and festivals all over the world, has appeared on BBC's 'Later… with Jools Holland', and has been nominated for two of New Zealand's leading arts prizes. Support comes from Ned Roberts, a singer-songwriter from London whose new album, which has been produced by Luther Russell (Richmond Fontaine, Noah & The Whale), will be released by Aveline Records in October.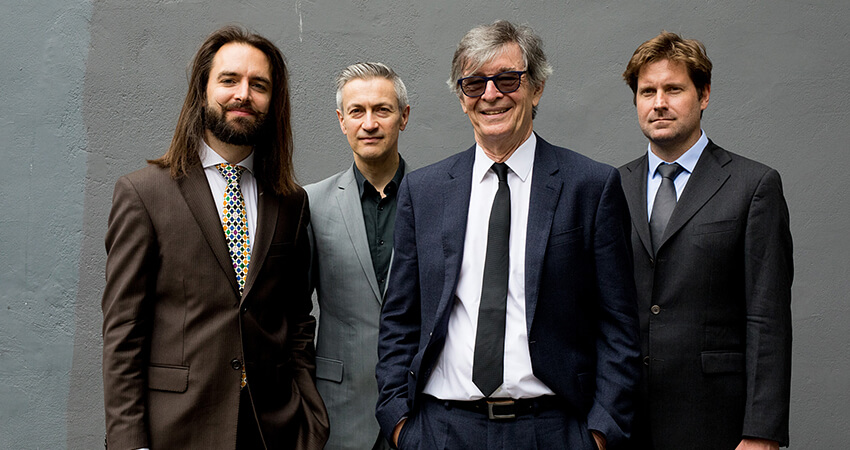 Darius Brubeck Quartet
Date: Monday 23rd September
Venue: St. John's Church
Start time: 8pm

Acclaimed American jazz pianist and son of legendary musician Dave Brubeck will be bringing his celebrated quartet to Kenilworth. Featuring Dave O'Higgins (sax), Matt Ridley (bass) and Wesley Gibbens (drums), the DBQ have been together for over a decade, touring the world and earning considerable acclaim in the process. Jazzwise Magazine have described the combination of Brubeck and O'Higgins as 'among the best piano/sax partnerships in the UK'. Here, the quartet will be offering a one-off glimpse into material from a forthcoming album, due for release in early 2020. The album was recorded during their highly successful tour of Poland, where they played to full houses in six cities. The concerts celebrated the 60th anniversary of Dave Brubeck's jazz ambassadorial tour behind the Iron Curtain in 1958. The new album includes Dave Brubeck's hit, 'Take Five', as well as new compositions from Darius.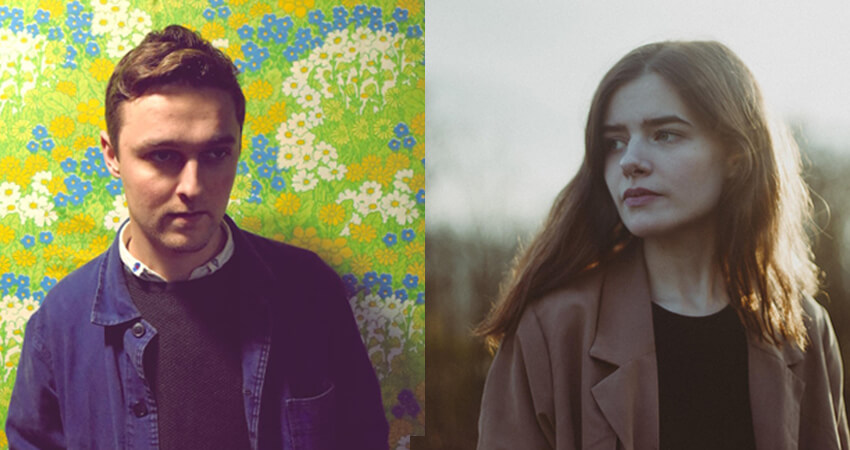 Joshua Burnside  //  Rosie Carney
Date: Tuesday 24th September
Venue: Talisman Theatre
Start time: 8pm
An evening of contemporary folk music, featuring two outstanding emerging artists. Joshua Burnside is a singer-songwriter from Northern Ireland. Weaving elements of Irish traditional and European folk music with hints of Americana, he creates songs that are understated yet passionate and heartfelt. His debut album, Ephrata, was written in a burst of a few weeks whilst living in northern Colombia, and won the Northern Ireland Music Prize upon its release in 2017. Since releasing Ephrata, Joshua has amassed over 10 Million streams on Spotify, performed two sell out London shows, appeared at International festivals and enjoyed extensive radio play and support from BBC Radio 1 and 6 Music. His latest record, a live album recorded at the Elmwood Hall, was released earlier this year. Rosie Carney  is a 20 year old singer-songwriter who was born in England but raised in Donegal. Her sparse, deeply emotive songs have earned her a strong following and millions of streams on Spotify. Her debut album, Bare, was released in January 2019 to widespread acclaim; MOJO wrote: 'cultdom, at the very least, beckons'.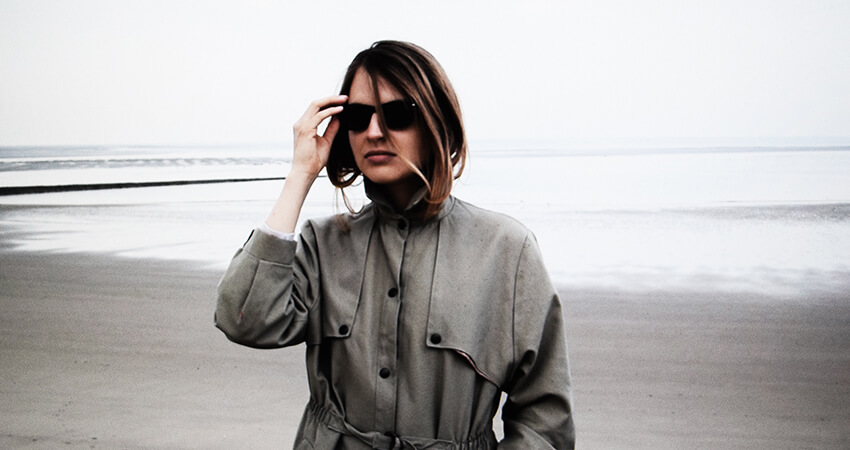 Pauline Drand
Date: Wednesday 25th September
Venue: Tree House Bookshop
Start time: 8.30pm
Pauline Drand is an acclaimed French singer and musician, based in Paris. We're thrilled to welcome her to Kenilworth Arts Festival for her first UK show. Drand's first album, Faits Bleus, was released in late 2018 to critical acclaim. The record appeared in multiple Album of the Year lists in France, with Sun Burns Out lauding it as 'modern and timeless' and Benoît Crevits (Magic) praising the record as 'an album of simple beauty'. A follow up EP, Ô Fortes, was released earlier this year. Drifting between darkness and light, between French pop and folk, Drand's music carries echoes of Cat Power, Nick Drake and Aldous Harding, while standing out as distinctly individual.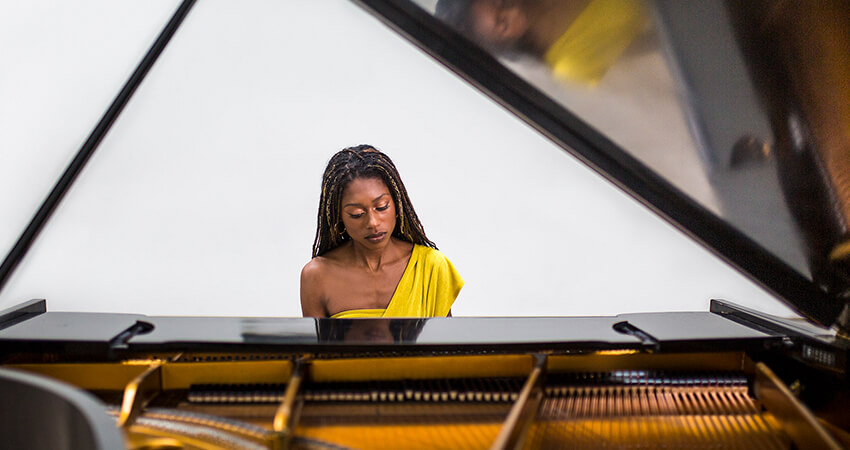 Isata Kanneh-Mason: Solo Recital
Date: Thursday 26th September
Venue: St. John's Church
Start time: 8pm
Having risen to prominence as a finalist in the BBC Young Musician of the Year competition in 2014 and steadily honed her craft as a postgraduate at the Royal Academy of Music in the intervening years, 2019 looks set to be a breakout year for Isata Kanneh-Mason. An outstanding pianist, and the eldest of the virtuosic Kanneh-Mason family, Isata has already performed around the UK and abroad, with concerto appearances, in solo recitals and in chamber ensembles, playing at prestigious venues including the Wigmore Hall, The Royal Festival Hall, the Barbican and Carnegie Hall. In July 2019, Isata will be releasing her debut album via Decca Classics. Titled 'Romance', the album will feature pieces by composer Clara Schumann to mark the 200th anniversary of her birth. We're delighted Isata will be joining us for a solo recital, with a programme comprised of Schumann and Brahms pieces, in the beautiful surroundings of St. John's Church.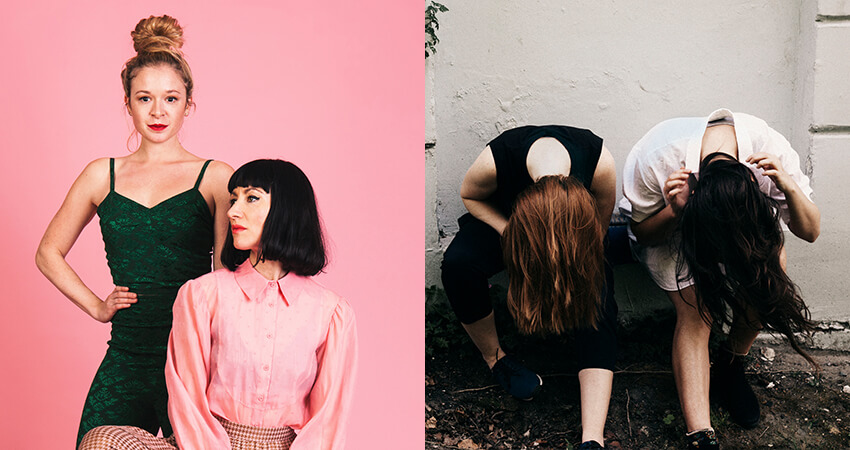 AVA // Resina x Christina Vantzou
Date: Friday 27th September
Venue: St. Nicholas' Church
Start time: 8pm
A double bill of mesmerising cinematic instrumental music, featuring two international duos who explore the boundaries between classical and electronic music. AVA is a duo formed by violinist Anna Phoebe and Berlin-based pianist Aisling Brouwer. Both acclaimed composers in their own right, the two met in 2016, and a mutual love of writing for film, art and dance inspired a collaboration. Their debut album, Waves, was released in July 2019 on One Little Indian Records (home of Bjork). Like Anna and Aisling, Resina and Christina Vantzou are both successful solo artists. Resina is the alias of Polish cellist Karolina Rec, who has released two critically-acclaimed solo albums through the pioneering 130701 imprint of FatCat Records. Christina Vantzou is a Missouri-born, Brussels-based composer and experimental filmmaker, who has has released four acclaimed albums and collaborated with a wide range of artists, leading to performances across four continents. We're thrilled that, in a UK premiere, Christina and Resina will be sharing a stage for a joint set. It promises to be a very special night.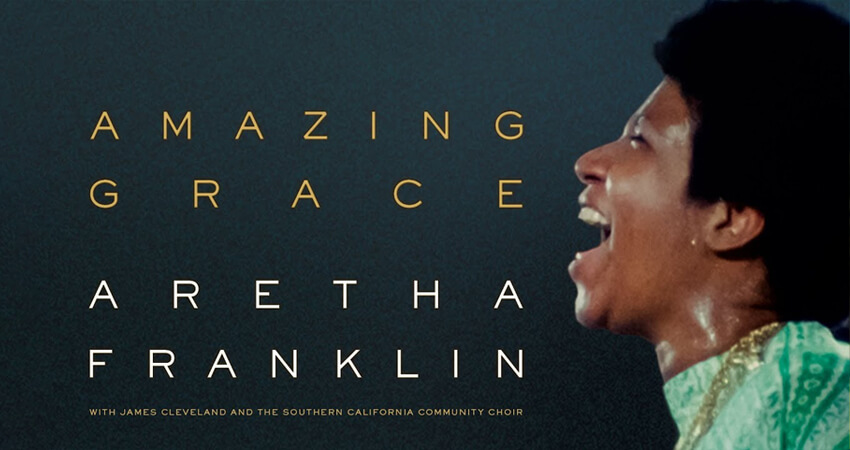 Amazing Grace
Date: Saturday 28th September 2019
Venue: United Reformed Church
Start time: 7.30pm
In 1972, Aretha Franklin performed two concerts over the course of two days at the New Temple Missionary Baptist Church in Los Angeles. These concerts were recorded, and the music was subsequently released as a double-disk album, Amazing Grace. A film-maker, Syndney Pollack, was also present to document the concerts. The album would go on to become Franklin's biggest selling album and is still to this day the highest selling gospel album of all time. The planned documentary, however, fell at the first hurdle: a simple error during filming made it effectively impossible for the producers to sync the audio with the visuals, and the footage was left to gather dust. Now, almost 50 years later, the sound editing issues have finally been resolved, and Pollack's concert documentary has been released into the wild for the very first time. Capturing a truly unique performer at the peak of her career, Amazing Grace lets the music do the talking, and has already been hailed as 'one of history's greatest ever concert documentaries'. We're proud to be able to screen it here, in the fitting setting of United Reformed Church. There'll be a big screen, historically accurate pews and a sound system to do the music justice.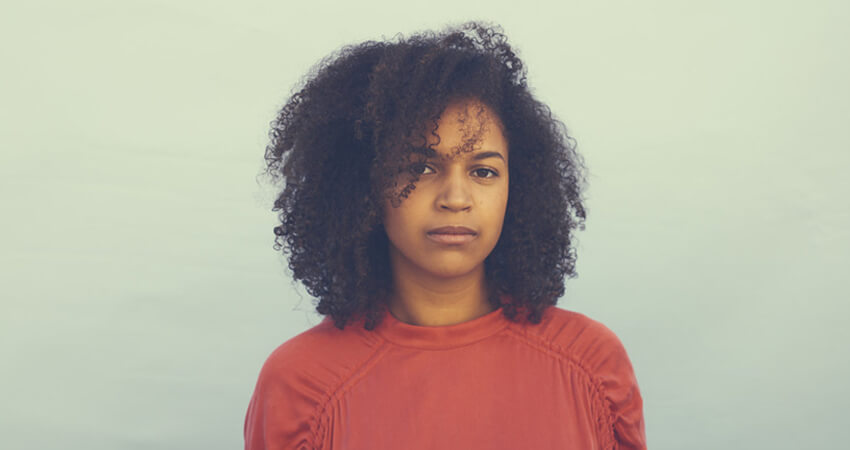 Afterparty! ft. Bryony Jarman Pinto (live) + DJs
Date: Saturday 28th September
Venue: The Almanack
Start time: 9pm
Join us as we celebrate the end of the festival. There'll be live music from one of the UK's most exciting emerging soul / r'n'b artists, Bryony Jarman-Pinto, as well drinks, DJs, and probably some dubious dance moves from adrenaline-fuelled festival volunteers. We'd love to see you there.  Free entry.
Listen to our 2019 artists on Spotify
Listen to our 2019 artists on YouTube