A new addition to our programme this year is a series of film screenings, which will be held in different venues around the town. In keeping with our ethos, we're sticking with quality over quantity, and will be showcasing five of the best films to come out in 2019 so far. From Oscar nominated feature films to prize winning documentaries, from concert documentaries to dark comedies, these are films that need to be seen.  View the full details and book tickets below.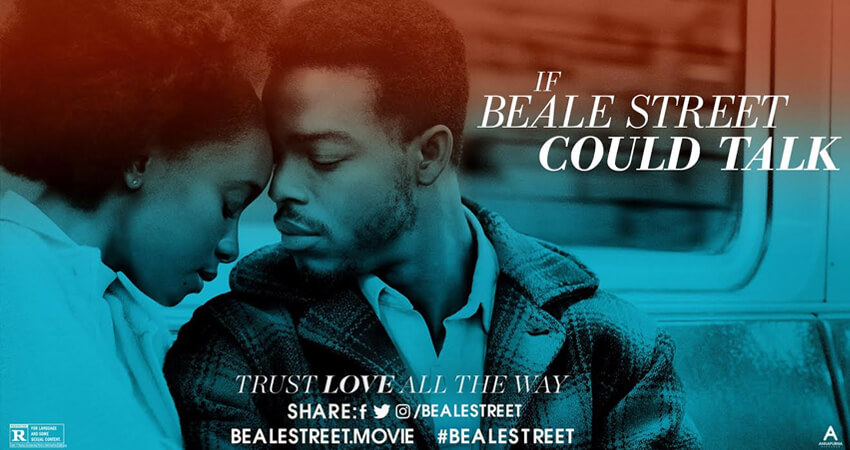 If Beale Street Could Talk (15)
Date: Friday 20th September 2019
Venue: Priory Theatre
Start time: 7.30pm
Barry Jenkins' follow up to the Oscar-winning Moonlight comes in the form of a beautiful adaptation of James Baldwin's 1974 masterful and deeply moving novel, If Beale Street Could Talk. Jenkins' adaptation of this powerful romantic drama has received multiple award nominations and widespread critical acclaim – Mark Kermode was one of many to award it a rare 5* review.  Running Time: 116 mins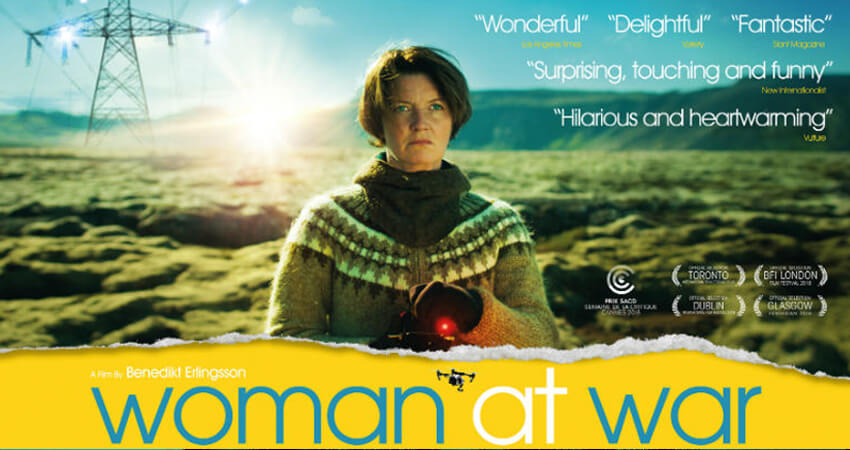 Woman At War (12A)
Date: Saturday 21st September 2019
Venue: Tree House Bookshop
Start time: 8.30pm
A brilliant dark comedy-drama from the masterful Benedikt Erligsson, which follows Halla, a fifty-year old choir director who has a song in her heart, a smile on her face and an undercover life as an eco-terrorist. Known to others only by her alias 'The woman of the Mountain', Halla is secretly engaged in a one-woman-war on the local aluminium industry. Just as she begins to plan her boldest operation yet, she receives some unexpected news… Described by Mark Kermode as a 'truly universal treat', Woman At War is intelligent, thought-provoking and very, very funny, and it will stay in the memory long after the closing credits have rolled. Subtitled (original language: Icelandic). Running time: 100 mins. 
For Sama (18)
Date: Sunday 22nd September 2019
Venue: Priory Theatre
Start time: 8pm
* AWARDED THE Prix L'Œil d'Or for Best Documentary at the 2019 Cannes Film Festival *
FOR SAMA is the first feature documentary by Emmy award-winning filmmakers Waad al-Kateab and Edward Watts. A love letter from a young mother to her daughter, the film tells the story of Waad al-Kateab's life through five years of the uprising in Aleppo, Syria as she falls in love, gets married and gives birth to Sama, all while cataclysmic conflict rises around her. Her camera captures incredible stories of loss, laughter and survival as Waad wrestles with an impossible choice– whether or not to flee the city to protect her daughter's life, when leaving means abandoning the struggle for freedom for which she has already sacrificed so much. The film has had universal critical acclaim since being previewed at Cannes Film Festival earlier this year (as well as winning the Best Documentary Prize at Cannes, it also won the Grand Jury Award for Best Documentary at the SXSW Film Festival, and the Special Jury Prize for International Feature Documentary at the Hot Docs Festival). It's not surprising: to quote The Times: 'there simply hasn't been a film like it before'. 
It's a huge honour to be able to present the first Midlands screening of FOR SAMA as part of our festival.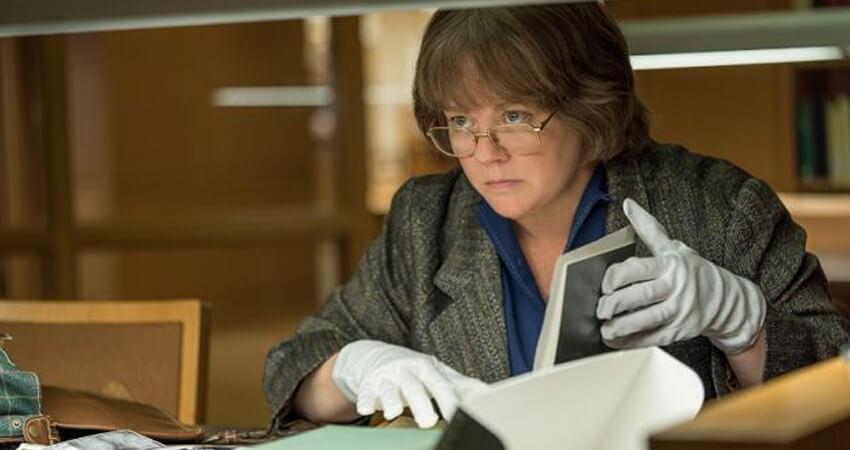 Can You Ever Forgive Me?
Date: Thursday 26th September 2019
Venue: Tree House Bookshop
Start time: 7.30pm

Melissa McCarthy stars in the adaptation of the memoir CAN YOU EVER FORGIVE ME?, the true story of best-selling celebrity biographer Lee Israel, who made her living in the 1970's and 80's profiling the likes of Katharine Hepburn, Tallulah Bankhead, Estee Lauder and journalist Dorothy Kilgallen. When Lee (played by McCarthy) is no longer able to get published because she has fallen out of step with current tastes, she turns her art form to deception, abetted by her loyal friend Jack (Richard E. Grant). A fascinating black-comedy, expertly directed by Marielle Heller.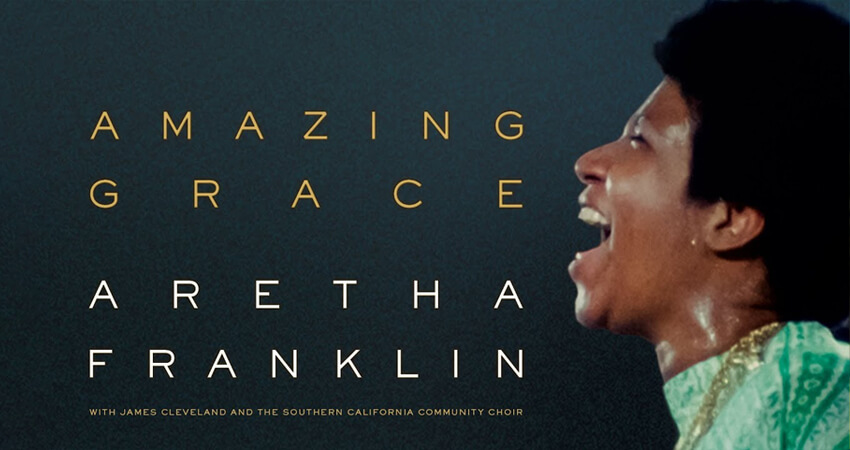 Amazing Grace
Date: Saturday 28th September 2019
Venue: United Reformed Church
Start time: 7.45pm
In 1972, Aretha Franklin performed two concerts over the course of two days at the New Temple Missionary Baptist Church in Los Angeles. These concerts were recorded, and the music was subsequently released as a double-disk album, Amazing Grace. A film-maker, Syndney Pollack, was also present to document the concerts. The album would go on to become Franklin's biggest selling album and is still to this day the highest selling gospel album of all time. The planned documentary, however, fell at the first hurdle: a simple error during filming made it effectively impossible for the producers to sync the audio with the visuals, and the footage was left to gather dust. Now, almost 50 years later, the sound editing issues have finally been resolved, and Pollack's concert documentary has been released into the wild for the very first time. Capturing a truly unique performer at the peak of her career, Amazing Grace lets the music do the talking, and has already been hailed as 'one of history's greatest ever concert documentaries'. We're proud to be able to screen it here, in the fitting setting of United Reformed Church. There'll be a big screen, historically accurate pews and a sound system to do the music justice.